Ever think that the person you're sitting next to could be a celebrity one day. Perhaps your classmate or the gal sitting next to you at the coffee shop? Yes, most of your classmates will end up with Engineering or Architecture degrees, some will change lanes and pursue other courses but it is not outside the realm of possibilities that some may end up a becoming a celebrity. Here's a list of 8 celebrities who studied architecture:
---
George Takei
Best known for his iconic role in both the television series and feature films Star Trek as Hikaru Sulu helmsman of the USS Enterprise. Also a prominent LGBT activist who would've thought that George Takei was once an Architecture major at Berkeley.
After deciding that Architecture was not his calling he transferred to the University of California and majored in theater arts.
Photo courtesy of huffingtonpost.com
---
Ice Cube
Rapper and comedian Ice Cube wasn't always spitting out killer verses and making you bust a gut laughing. If his rap group didn't take off as it did, he would always have a backup career in Architecture.
Ice Cube graduated with a diploma in draftsmanship at the Phoenix Institute of Technology. Good to know that celebrities had backup plans in case their careers flopped.
By Adam Bielawski – Own work, CC BY-SA 3.0, https://commons.wikimedia.org/w/index.php?curid=31285902
---
Art Garfunkel
Imagine a world where we don't have hits such as Mrs. Robinson or The Boxer. Well, if Art Garfunkel finished his Architecture program in Columbia University, we probably wouldn't have enjoyed one of the greatest musical duos in history.
A world without Simon & Garfunkel and that world would be a sad reality. Garfunkel believed in passion and Architecture wasn't it. Although I think everyone would agree. his career still worked out okay.
Photo courtesy of http://i.dailymail.co.uk
---
"Weird Al" Yankovic
This famous musician who's a master of parody has an Architecture degree. Who knew the composer of 'Amish Paradise' and 'Eat It' was once a child prodigy graduating High School at an age of 16.
He then went on to graduate from California Polytechnic State University. If Mr. Yankovic had ended up designing buildings rather than creating parodies, the world might have been a little less fun.
Photo courtesy of http://cps-static.rovicorp.com
---
Tom Ford
This fashion icon once dreamed of designing buildings and not clothes. Tom Ford took up Architecture at Parsons the New School for Design and finished his degree at their Paris campus.
Paris is where he became inspired to use his skills for design to create fashion masterpieces instead of skyscrapers and museums.
Image by nicolas genin from Paris, France – Cropped version from a photo posted on Flickr as 66ème Festival de Venise (Mostra), CC BY-SA 2.0, https://commons.wikimedia.org/w/index.php?curid=8909209
---
Tinker Hatfield
Mr. Hatfield is another man who went from architecture to designing clothing, specifically shoes. Tinker Hatfield graduated from the University of Oregon School of Architecture.
He is not known for his face but more by his design. For example, he is responsible for the design of the iconic Air Jordan, from edition 3 to 30. Hatfield also works as Vice President for Design and Special Projects in Nike.
Photo courtesy of https://www.hypebeast.com/
---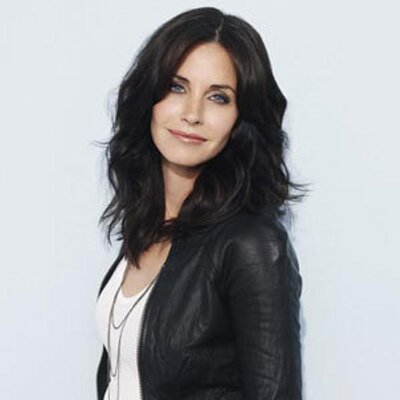 Courtney Cox
Known for her role as Monica in the popular television series Friends, Courtney Cox once dabbled in the study of architecture.
She attended Mount Vernon College and majored in Architecture, though she did not graduate. Anyone would probably agree that she carved out a perfectly successful career as an actress and model.
Photo courtesy of https://pbs.twimg.com/
---
Samuel L. Jackson
Appearing in iconic films such as Pulp Fiction, Django Unchained, The Marvel Cinematic Universe, Kingsman and of course, Snakes on a Plane, Samuel L. Jackson almost didn't grace your screens with his incredible portrayal of many of these iconic roles.
Jackson was very indecisive changing his major twice at Morehouse College in Atlanta, one of which was architecture.
Photo courtesy of http://vignette1.wikia.net
Other celebrities who studied architecture who may soon be added to this list include:
Seal: Singer and songwriter
Andrew Luck: NFL Quarterback
George Takei: Actor
Thomas Jefferson: 3rd U.S. President
Can you think of other celebrities who studied architecture? If yes, then let us know in the comments, and we'll add them to the list!
---
CK Vango originally published this post in November of 2016. It has been subsequently edited, enhanced, and republished to include new information.